Simon Beale explains how he formed his rationale for his history departmental vision – and provides you with the stimulus to think about your own.
At the start of your career as a history teacher a love of the past is considered mandatory for success.
In your interview you will extoll the virtues of the subject and how your passion will inspire a future generation of historians.
When you start to consider a leadership position though, the word 'vision' will appear.
People who you seek out will tell you to have a vision. The question will come up at the interview and there is a lot of pressure to have the answers there and then.
The oven-ready version of the vision often doesn't leave the interview. Once you are in post there is a dizzying array of tasks to get done now.
Before you know it a year has gone by and you have made ad hoc tweaks to your department but a clear vision is far from visible.
I am not saying that change and improvements will not have been valuable. Far from it.
I am sure that what you have done has left the department in a better place than when you have found it.
When I reflected after my first year as a subject leader of history, I found that I had just been fighting fires.
The demands of the day to day running of the department at a time when we were a department of two left me frustrated.
Doing a few things better from an operational or exam technique standpoint didn't feel like the kind of change that I wanted. I needed inspiration.
In September 2019 I began using Twitter as a professional CPD resource.
It is, in my opinion, incredibly valuable in finding out what is happening outside your classroom.
While there are controversies and spats, if you need help there is always someone out there that will offer it. It was through this engagement that is became aware of TMHistoryIcons.
I went to TMHistoryIcons in Sheffield in March 2019 having never really been to a history conference before.
From the start I was inspired. The openness of people to share ideas for free blew me away. It was hearing from them that helped me to define my vision.
Sally Thorne delivered one of the keynotes, speaking about Diversity in the Curriculum: Illuminating the Whole picture.
She used the metaphor of a torch to demonstrate how our curriculum can be a powerful tool but that it also obscures lots of other things.
Seeing how she had changed her curriculum to be more representative of her school and its context was inspirational.
Chris Lewis showed how recent scholarship through the Black Tudors could build up an image of a more diverse past than is traditionally presented.
Alex Fairlamb talked about the importance of including Women in a more robust way in the History curriculum.
Not as radical individuals or as victims but as individuals with historical agency of their own.
As I looked over my notes from my time at TMHistoryIcons I noticed a note I had made during Sally Throne's presentation, History is Everystory.
Once I saw it I realised I had hit upon the kind of vision I knew could help me drive my leadership of a History Department.
I had some ideas of what to do swirling around my head. It was at my first visit to the Schools History Project summer conference that gave me the further foundations to base my vision on.
Sessions from Miranda Kaufmann, Tim Jenner, Richard Kennett, Rachel Lewin, Carmel Bones & Annie Jackson all demonstrated the kinds of things I would need to incorporate into my vision for it to be effective.
I then read deeper into how others had gone about processing the concept of Vision and what the Historical context of knowledge was in the History Curriculum.
I read Arthur Chapman's excellent introduction in Knowing History in Schools. It was invaluable in helping to frame what the vision for the department should set out to achieve.
I really liked the process that Hugh Richards described in his One Big History Department blog post about a vision statement, though I felt a series of broader statements would be more suitable for the level of change I wanted to lead on in the department.
I also liked Richard Mcfahn's blog post on History Resource Cupboard on statements of intent and how the proof of the statement would be in the curriculum.
With all of this preparatory work completed. The ideas had coalesced into 10 statements that I would use to drive History teaching at my school.
My vision would be: History is Everystory. Below is how I articulated this vision to my team.
Challenge pre-conceptions
We will challenge all preconceptions that we can plan for in our curriculum. it will also cover the kinds of pre-conceptions that apply our school and in our context.
In practice this means getting the definitions of certain keywords correct.
There is also the need to be flexible in lessons and challenge these pre-conceptions as they emerge when talking about any aspect of the past.
Set rules for how we plan lessons to ensure this
To make sure our vision a reality and ensure quality it's important to have a set of guiding principles that underline the lessons.
The other points mentioned in the History is Everystory are those points.
The only thing to remember is that the activities and style of the lesson should be led by the resources you want to use, not the other way around.
We should plan lessons that celebrate the role of the Historian and the study of history.
Read further to build up a more representative example of the period
We will engage with the History Teacher Book Club to increase our breadth and depth of historical scholarship.
We love history and should read it for pleasure as well. The lessons we learn can then be incorporated into our lessons.
This can be anecdotal examples all the way up to whole enquiries.
Where the opportunities arise we should also work with organisations to conduct research and use it to enhance our lessons.
Avoid focussing on 'remarkable' individuals to be representative of a whole group.
We will make sure that when we focus on the achievements of individuals that we will place them in their appropriate context.
Studying slavery through the life of Equiano gives students only an aspect of the experience of enslaved peoples. Martin Luther King was not the Civil Rights movement, nor Florence Nightingale the only women campaigning for reform. G
Great people have done some extraordinary things in the past, but they cannot overshadow whole movements, peoples, or topics.
Who are we using as our Historical reference?
We need to ensure that our lessons feature a wide variety of individuals that are used to anchor our students in the past.
They should be genuine people as often as possible, so that they can be studied further outside of lessons.
We need to think about how the people in the past are portrayed in our lessons and that we do not fall into any generalisations of groups.
We should make sure that every pupil in our lessons can see themselves in the past. It should also be made possible to see people like them as those with the historical agency over events.
They should not leave school and think that history happens because of people that do not look like them or that history happens to them.
Not always the focus of the lesson but used in them
While some of these criteria cannot always be the focus of the lesson. We should be mindful of this in every lesson we plan and teach.
We want students to feel that a diverse and varied past is normal, that new discoveries by historians of a more vibrant past is to be expected.
As a rule, a lesson should never feature the outlook or opinions of one individual. Students should always hear from multiple and diverse voices, even when that is not the purpose of the lesson.
Be as ethnic, gender and region diverse as possible
Our curriculum needs to reflect the full spectrum of historical study.
Primarily it should help our pupils understand the world better.
We have a unique local context that will inform the kinds of topics we choose. There are also regional and geo-political reasons for us teaching the topics that we do.
As stated previously, these topics should be selected with context in mind but as a curriculum should give everyone a chance to identify with the past as the protagonist.
They should also be able to understand the experiences of these other groups. Sources from a range of individuals.
As often as possible we should seek to use sources that help us to build up this image of a varied and diverse past.
This is where our study of scholarship and engagement with national institutions will help us to ensure we have the resources to do this.
This range should be as diverse as possible but should not lead to fabrication of 'characters' to fit the needs of our vision.
Scholarship used as much as possible
We are history educators. We should be giving students a full understanding of how historians work.
They should understand how historians collect evidence and the challenges inherent in using it to learn about the past.
They should know the methodology of historians and its challenges.
They should learn how historians construct arguments and form their interpretations.
Our work can be led by historians, being the focus of an enquiry but students should also be bumping into them while conducting their own historical investigations.
Putting it into practice
These nine criteria formed the basis of my vision of History is Everystory. Implementing it is a work in progress but here are some examples that highlight how this vision permeates everything we do as a department.
Curriculum Audit
Very quickly I decided to so a curriculum audit for our Key Stage 3-5.
I felt it was important to demonstrate to the team that everything was being evaluated and all change was on the table. The nine points of the criteria were shortened to five.
Scholarship, Diverse, relevant, range, History is Everystory.
What followed was a thorough revaluation of our curriculum that made some big decisions about long cherished topics.
We all agree, however, that "because we have always taught it", was not a good enough reason to maintain it.
There were some enquiries that were robust that needed tweaking and there were others that just needed a change to a source or a lesson resource.
Fundamentally it proved that the vision could be used to successfully scrutinise our curriculum.
Coursework choice
The coursework at our school was The Crusades and it was a topic that I felt strongly about.
I felt it gave the students a rounded image of the past and meant the A-Level covered modern, early modern, and medieval periods.
But I made the decision for students to have a free choice in their coursework instead.
It fits much more in the mould of History is Everystory as it allows students to take ownership of their study into the past and of a topic of their choosing.
It has been invigorating to read such a wide range of essays, from the Fall of Roman Britain to Irish Independence by way of the French Revolution, rule of the Tsars and Japan.
Students really enjoy this opportunity to take responsibility for the topic they choose and for many it becomes the highlight of their historical investigation.
Displays
When we changed classrooms due to a whole school reorganisation there was another opportunity to be guided by History is Everystory.
We chose to make displays about the prominent women in history that have not been given the respect they deserve.
We created a display of different historians and their work.
The History is Everystory vision was also put on display. I wanted the sense that pupils could also see exactly what we were trying to achieve.
This is still a work in progress and is constantly evolving. As we continue to read as a department and attend new conferences, we will be inspired to make further changes to our curriculum.
I am always keen for people to test our vision. I recently asked my year 13 students to evaluate our curriculum and then make their own decisions of what should be included.
Their answers have really helped in thinking about how we select historical topics.
As part of the interview process for a new history teacher, I asked them to evaluate our curriculum and how they would change it.
This was incredibly useful in deciding who to appoint as it demonstrated how well their thoughts fit our vision.
In a world of Intent, implementation and Impact I feel confident that History is Everystory provides a clear intent for our curriculum.
We will continue to implement our vision. We are also keen to continuously evaluate the impact of it – I see it as a constant cycle.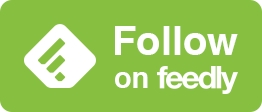 Simon Beale is Subject Leader of History and Politics and Associate Assistant Headteacher at Vyners School, a large 11-18 secondary school in West London. Simon is also co-founder of the History Teacher Book Club.