What is Schools hub?
In September 2023, the National Portrait Gallery launched its new, state-of-the-art Schools hub – a free online learning resource, designed to support those studying and teaching Art & Design and History through the world's largest collection of portraits.
Schools hub features more than 150 newly commissioned learning resources and videos, all linked to the National Curriculum, and all developed by and with teachers, historians, artists and education experts.
The hub was created in response to extensive research with teachers, which indicated that educators were proactively seeking support in teaching topics including empire, migration and under-represented stories.
Schools hub aims to support learning in primary and secondary schools across the UK, enabling students and teachers to explore the stories of those who have shaped British history and society through their portraits.
Its huge range of resources are searchable by keyword and can be filtered by subject, key stage, topic and format.
They have been designed to support remote and school-based learning, as well as to complement the National Portrait Gallery's on-site programme for schools. The launch of this major new offer for schools was part of the Gallery's transformation, which reopened in June 2023 after three years of closure.
Identifying and meeting the needs of schools
The needs of teachers and students underpinned all stages of development of Schools hub and its learning resources and videos throughout the research, development and testing phases.
In order to ensure relevance for schools, we conducted significant research across the sector and beyond – surveying teachers working in state and independent primary, secondary and SEND schools across the UK, to better understand their needs and those of their students.
Research revealed that 85% of secondary History teachers were looking for resources relating to neglected histories, missing portraits and migration – with 74% prioritising materials focused on the British Empire and colonialism.
Our research supported the findings outlined in the Historical Association's 2021 report, which found that some aspects of the history of migration to Britain were taught by 73% of schools they surveyed, and that the majority of schools (82%) reported teaching (at least) a series of lessons about some aspect of the British Empire.
Schools hub resources, which include detailed explorations of curriculum-relevant individuals such Ignatius Sancho, Claudia Jones and Jayaben Desai, and resources and videos exploring key topics such as migration to Britain, the impact of colonisation on indigenous peoples, and analysing portraits as propaganda, were specially created in response to this research.
Over a period of two years, we worked with teachers, expert advisors and subject specialists to produce all resource content, testing it with key audiences throughout the process.
Dan Lyndon-Cohen: Director of Schools History Project, and Project Advisor for Schools hub
"It has been a great privilege to work with the National Portrait Gallery to support the outstanding range of teaching materials that have been produced for their new online Schools hub.
"The Gallery has worked particularly hard to redress some of the silences within the History curriculum and has drawn on their rich resources to widen the representation found on their walls and in our classrooms.
"Careful thought and attention has been given to support pupils in accessing the content, and this enables them to explore connections to local, national and global histories.
"A thematic approach to some of the resources, such as the focus on empire and migration, also allows pupils to draw out the changes and continuities over an extended period of time and helps them to navigate their own position in these important aspects of contemporary life."
What will you find on Schools hub?
The National Portrait Gallery's Schools hub has been designed to be used flexibly by schools.
All resources have been designed so they can be used by learners studying independently, or by teachers with their classes. They can be used whole or in part, depending on the needs of the learner.
Our secondary History resources are designed to help students explore key topics and concepts through enquiry-based learning and source analysis.
Students learn to use portraits as historical sources, through supported close looking, questioning and reflection, enabling students to engage with big ideas, individual experiences and hidden stories. Explore our secondary History resources, videos and sessions.
Resources can be searched by keyword and filtered by subject, key stage, topic and resource type:
1. Portrait resources offer a detailed exploration of individual, curriculum-relevant portraits within the National Portrait Gallery's Collection.
2. Learning resources offer an opportunity for a detailed exploration of key topics within the National Curriculum through portraits from the Collection.
3. Videos offer introductions or inspirations for key topics.
4. Learning sessions are available for schools to book on a visit to the Gallery.
Ten history resource highlights
History explainer: how to use a portrait as a historical source – What can portraits reveal to us? How can portraits unlock stories from the past? Develop your historical skills as we demonstrate how to analyse portraits and unlock fascinating stories of the past to kickstart your enquiry.
Tudor portrait: global connections – Discover what portraits can reveal about Tudor Britain's growing connections to the wider world, and some of the important stories hidden behind the Tudors' ambitions for global power.
History explainer: who was John Blanke? Who was John Blanke, and why does he hold an important place in British history? Hear from Michael Ohajuru, cultural historian and founder of the John Blanke project, on the significance of the image of John Blanke on the Westminster Tournament Roll.
Indigenous peoples: early English colonisation of America – Help your students discover what portraits can reveal about the early English colonists in America. Explore their impact on Indigenous peoples through the life of Pocahontas and her portrait.
Portraits as propaganda: Africa and empire – During the Victorian period, Britain's growing empire was the largest in the world. Its wealth and military power were unmatched by its rivals. What was the secret to this success?
What can portraits tell us about why Britain was involved in the transatlantic slave trade? – Find out about some of the people who played a role in 300 years of Britain's involvement in the transatlantic slave trade, and some of the reasons why this barbaric system continued for so long.
Portraits and protest: workers' rights (1848–2000) – Workers have fought for their rights throughout history. How much has their struggle changed? What can portraits tell us about this?
British civil rights: Black and Asian politicians (1890–today) – How do portraits of some of the first Black and Asian political leaders in Britain reflect their identity and the public image these figures were trying to project?
British civil rights: intersectional struggles (1950s–70s) – Explore some of the ways women of colour have fought against injustice in society on the basis of race, gender and class through their portraits.
Migration to Britain: inspirational musicians and their anthems – Explore portraits of different musicians and discover what they can tell us about music, migration and its impact on British culture.
The National Portrait Gallery's Schools hub has been developed as part of the Inspiring People project, which physically culminated with the reopening of the Gallery on 22 June 2023. Inspiring People was made possible by major grants from the Blavatnik Family Foundation, The National Lottery Heritage Fund, thanks to money raised by National Lottery players, as well as major donations from the Garfield Weston Foundation and the Ross Foundation, and generous support from a range of foundations, individuals and other supporters.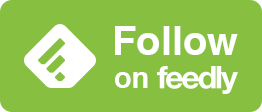 Eleanor Hilton is the National Portrait Gallery's Digital Learning Manager. She has previously held Digital and Learning roles at the National Museum of Australia and Imperial War Museums.