Maddie Warren, NQT at BACA in Brighton, explains the challenges of teaching GCSE History during the Covid-19 lockdown.
I qualified as a secondary school History Teacher in June 2020. I was lucky enough to have been offered a job at a school just before the first lockdown in March 2020 and started work at the start of June. The school has an Ofsted 'Good' rating and is noted as having 'well above average' SEND needs and over 60% of students are recognised as disadvantaged.
My journey as an Newly Qualified Teacher (NQT) has been a bit of a tricky one. I started teaching online in June! Then, schools returned in September and I began teaching face-to-face classes. Then, in January 2021, we returned to online teaching! Confusing!
Distance learning was a learning curve for even the most experienced of teachers, but it posed new challenges as a new teacher with no pre-existing student-teacher relationships and very limited knowledge of the school.
What have been the challenges of teaching GCSE history up until Christmas?
In September 2020 we returned to face-to-face teaching. The school were in the process of pulling back from a 2-year KS3 back and re-introducing a 3-year KS3. This meant that the Year 10 class I taught, already had a year of GCSE history under their belts. However, this also meant that they had chosen their GCSE topics in Year 8, at the ages of 12 or 13, and with only 18 months of secondary school behind them. Almost two years later, this seemed to be a choice some of them regretted.
Many of the students questioned what the point of learning history was, as we dug deep into our Edexcel Early Elizabethan England unit. For a disengaged class that contained young carers, persistent school refusers and disadvantaged pupils, learning about the marriage problems of a queen from the 1500s didn't feel like a priority.
Their lack of interest wasn't helped by their poor attendance. For some, this was a long standing attendance issue, and for others their was a result of the pandemic. Like many other students across the country, one of my students had to isolate for two weeks on three separate occasions.
Gaps in students' knowledge were evident, both from the current unit we were studying and the Crime and Punishment unit they had completed the previous year.
'Can anyone tell me some of the themes that run through your Crime and Punishment unit?' I asked, during an attempt at a knowledge retrieval starter.
'Did we do a Crime and Punishment unit?' replied one student.
'Murder?' replied another.
The engagement in the class was poor. A potential cause for this was the literacy levels of some students. Whist some were capable of zooming through an exam paper, with largely accurate grammar, spelling and punctuation, others managed to write one sentence in the space of an hour.
I say a sentence, but in reality, there was no full stop and the letters were so huge they took up three lines on the page. Asking for PEEL paragraphs or explaining the different types of GCSE question stems seemed out of the question.
How would they cope with analysing interpretations in future units? Furthermore, the department policy of textbook pre-reading being set instead of homework was impossible for some, leading them to fall further behind.
The end of unit assessment just before October half term didn't help put my mind at ease. Filling grades in on the department spreadsheet, I watched in horror as the cells for my whole classes' grades flashed up in red. Not on target.
What strategies / ideas have worked for you / helped you overcome some of the challenges?
After the end of unit assessment disaster (as I saw it) in October, I sat down to speak with my head of department, who was extremely supportive and reassuring. We created an action plan which included weekly knowledge quizzes for all Year 10s on the virtual learning platform.
I decided I would do the same at the start of each lesson. This really worked. When marking their assessments at the end of the Christmas term, the levels of specific knowledge had increased across the whole class.
This in term had improved their writing and use of skills as they had the knowledge to apply it.
The run up to Christmas was a time when we still had some really productive face-to-face teaching, and I was lucky enough to observe an English lesson which had most of the same students.
I watched the teacher get the students into her classroom using the same routines and consistency I use with my KS3s: lined up, in silence, do now on the board, register, praise, narrating her expectations.
Watching her do this, I realised I had never seen my Year 10s enter a classroom in this way because I didn't expect them to. My expectations of them were lower than for the rest of my KS3 classes.
Whilst I watched the students who were disengaged in my classes, answer complex questions about the poem they'd just analysed, I saw the teacher encourage them to answer in full sentences, help each other with answers, add key words, expand their answers, and most importantly, she didn't let them opt out.
She encouraged them and worked with them until they'd got the answer, and then she'd praise them, and they felt successful. Depressingly I realised that in my classroom, they'd got to a point where many of them felt unsuccessful.
Over the half term running up to Christmas, I upped my energy and worked on my routines. Getting them in and settled in silence for a 'do now' was a struggle at first, the students weren't used to it, but as the term went on, they got better – they realised that my expectations of them had changed.
Pleasingly, their answers improve because they knew I now expected a response. Although I haven't perfected it yet, I have worked on my questioning techniques, trying to ensure that they can't easily opt out. Some of my most disengaged students started to ask me questions, showing their curiosity about the course.
Students now left my classroom feeling a little more successful than when they came in, and in turn, that made me feel successful too.
What have been the challenges of teaching GCSE since Christmas?
Resuming teaching online after lockdown has posed new problems. For the majority of those for whom attendance was already an issue, their presence in online lessons has been non-existent. And for those who do attend, it's difficult to gauge their levels of focus and understanding.
The switch from live teaching back to online was problematic. When we started online teaching again in January, it felt very much like shouting into the void.
In some lessons, no matter how many questions I asked, or how many tricks I used to improve my interactions with Year 10, I was often met with 'radio silence'. After a while, a few students began to answer.
The same two or three students typing one-word answers into the chat – seemingly more out of pity for me than care for their own learning.
I kept the knowledge quizzes up, using Google Forms, however this had an impact on my workload. I felt I had to mark them quickly, therefore I would skim through their completed forms while going through the correct answers.
But as their forms were completed, they had no way of correcting their answers, or giving themselves a mark and seeing improvement
At first, I also tried to set exam questions via Google Forms. This too, was an issue. For example, one lesson I gave the pupils 20 minutes to type out their answers.
I had put sentence starters in both the description and on the presentation I was sharing. I felt confident that the answers I was going to get were going to be good quality.
When 18 minutes had passed, I asked them to start submitting their work. I got three great answers, seven passable answers, three rushed through answers – probably having started when I gave them their five-minute warning – with no full stops, capital letters, or specific knowledge.
One form which under 'how far do you agree' just said 'no', and the 15th answer was completely missing I clearly had to re-think my approach to online teaching.
What strategies / ideas have worked since school closure?
In order to ensure exam practice and longer pieces of writing are being completed, I have been using Google Classroom assignments to get students to live-write their answers.
Using Google Classroom allows me to give the students feedback whilst they're writing and give them feedback where necessary. It has also helped me to call out where student have not yet started.
As a department we have been asking students to record the times they start and finish on their documents so we can work to get them writing at a speed that will be feasible for their exams.
This also allows the students to become competitive with themselves, which has helped to keep some of them a little more focused.
I have been active in making phone calls home where I think students may be less successful than they would in class.
For my Year 10s, either as well as, or instead of, talking to their parents, I have been proactive in speaking to the students.
This has allowed me to work with students and put personal plans in place for their development and to motivate their work.
Discussions with individuals have allowed me to put tailored support in for students. For example: getting equipment sent home to those where the school was previously unaware of issues, creating tailored resources for students who feel they have missed out, and even things as small as sending out the links to certain students in advance of the lesson.
Speaking to the students personally has allowed them to feel like their presence is desired in class and that it is noticed when they are missing. For some students this has been motivation enough to boost their attendance.
In class, I have been using online polls to prompt students for immediate and anonymous answers. This has allowed them to feel less 'called out' and afraid of getting an answer wrong.
Once they have seen that five other people also agree with them that Walter Raleigh is more significant than Francis Drake, they have been more confident in justifying their answers in the chat.
One of the most important things that has worked during distance learning, is keeping the lessons in the same format as their in-class lessons: I have used the following approach: 'do now' (often a quiz), knowledge acquisition, activity, writing task, exit ticket.
This consistency has kept students focused for the duration of the online lesson.
What are you going to do to improve your practice into the future and what are you looking forward to doing in the future in terms of GCSE teaching?
With our Elizabeth unit coming to an end, we have decided to start the students looking at the Civil Rights, as part of our USA at Home and Abroad unit. Civil Rights is a subject specialism of mine, having studied a semester focused on Civil Rights at Vanderbilt University, Tennessee during my undergrad.
I hope that the students will find this unit more relatable to their lives, having recently lived through a summer of Black Lives Matter protests I am excited to bring my passion for this subject through and, it being a more modern unit, begin to use a variety of media and resources to engage and inspire students.
For example, during my PGCE year I was able to use some personal photos I had taken at the Lorraine motel where Martin Luther King Junior was assassinated and gave the students time to explore the Nashville Library's Civil Right collection of oral histories.
This helped to connect students to the history they were studying them and pushed them to make judgements and develop stronger arguments.
I am working to improve my practice by constantly seeking out new and engaging resources for units, like the Elizabethan unit, where students may feel more distanced from the topic.
I am in the process of creating knowledge quizzes for the rest of the year, in order to continue to recap past topics, and with the guidance of my head of department, I am embedding literacy techniques and exam question stems in our KS3 schemes of work to prepare students for writing the PEEL paragraphs and essays they will be expected to complete in their exams at the end of Year 11.
As an NQT, I have loved developing bonds with my Year 10 class and watching them develop, and I am excited to see the progress we make together over the next 15 months.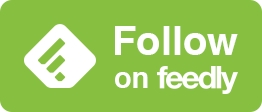 Maddie Warren, is a Newly Qualified Teacher at Brighton Aldridge Community Acadamy in Brighton