Katrina Shearman, Head of History at St James Academy in Dudley, writes about teaching and leading her History Department under Covid-19 restrictions when they returned to teach after lockdown.
September 2020 and 'Back to School' loomed…but not as we knew it. The department I work in has a combined service of over 50 years, but we all agree that nothing we've experienced quite compares to this term.
During the summer, we worried about which problem to solve first – Bubbles? Misconceptions? Blended learning?!
And how would we solve all these problems without creating a massive workload issue for our small department. We needed a plan.
'Back on track'
Firstly, how to help get our new Year 11 students back on track?
During the summer term, we ran intervention sessions with our current Year 11 to help us try to identify gaps in student knowledge.
As a department of self-confessed technophobes (we love a good fade-in on a PowerPoint slide but that's about as far as our tech skills stretch), one of the main benefits of lockdown was using this time to develop some (very) basic skills using online software.
We created sessions using Google Forms which could be completed online in school or at home, based around multiple choice quizzes to help us identify misconceptions and gaps in knowledge that had developed since going into lockdown.
This low-stakes form of assessment focused on finding areas to work on during the summer and on return to school. It's given us a detailed overview of students' knowledge (and their misconceptions) in all the units we've covered so far – without the stress or workload (for them and us!) of completing full mock exams on their return.
We've used the feedback this software provides to really improve student analysis on Personalised Learning Checklists (PLC) sheets we had already developed for each GCSE unit.
You can download these below. Rather than simply seeing revise "Terms of the Treaty", the online feedback enabled them to focus on what they didn't remember, "Military restrictions" or the "War Guilt Clause" for example, helping the students to become more focussed in their next steps.
The department has used these results to create a list of common misconceptions to tackle during after-school revision, allowing us to focus on the key areas which needed re-teaching.
With the changes AQA made from the summer consultation (luckily we chose to focus on retrieval of units we'd already covered during lockdown), we have returned in September with only one unit left to cover.
Hone exam technique
Now that pressure of covering content has been alleviated, we've chosen to use the time left with Year 11 to really hone their exam technique. We felt this was one area that was a struggle to cover in lockdown.
Many students were confident to complete retrieval practice alone, but far more reticent to complete exam questions without the support they would normally receive in class.
Every KS4 lesson now revolves around explicit instructions to complete exam questions (we use the 'I, We, You model' – read about it in Mr Thornton Teach's fab blog – ensuring that students can apply their knowledge successfully.
In less than half a term, we've seen our GCSE student's confidence return when facing exam questions, thanks to this focused effort in lessons.
The second big problem we needed to solve was what "blended learning" might look like on our return to school in September.
We knew we simply wouldn't have the time to create bespoke online lessons as we had in lockdown, once we returned to the classroom. Instead, we've put together weekly plans for each year group, using resources already available online.
For our GCSE specification, the excellent resources already available for free on BBC GCSE bitesize and the Seneca Learning website have allowed us to focus on creating work booklets that could be printed and sent home to support students without regular online access.
You can download these below. For our student demographic in particular this was vital, as so many struggled to access resources online.
All our history students are provided with a "blended learning" timetable each half term, along with a booklet for the topic we are currently studying, to ensure they feel confident they can carry on learning from home if required.
Managing Teaching
The final big worry for us as a department was how we would manage teaching in this "new normal".
We love a textbook – and moving around sets of thirty to different bubbles every lesson, along with photocopying and any other resources we might need, felt like a logistical nightmare.
Not only that, the thought of racing across the building, logging on and waiting for a computer to finally load, all whilst trying to keep 9SJ4 entertained was a terrifying prospect!
So we decided to keep things simple. Firstly, we've set up a shared folder in our department area and each week we upload the specific resources needed for each lesson across all year groups. No need to scroll through 10 different sub-files to find your PowerPoint.
Secondly, we created work booklets that could be used across our KS3 and 4 groups.
These would be dual purpose, to be used for home learning and in school. It means that students who are self-isolating can cover the same topics as we are in school without necessarily needing to access online resources if they are unable to.
They have the added benefit of meaning we don't spend time worrying about whether we've printed that worksheet for lesson 4 or the need to carry a set of 30 textbooks to the top floor of the science block!
We've embedded feedback sheets into the booklets too, simplifying marking and, rather than carrying home sets of exercise books, we now carry out a handful of booklets instead.
So there you have it – a couple of simple ways our department has adjusted to teach in the 'new normal'.
The last six weeks have felt like whirlwind of bubbles, legging it at lesson changeover and tech troubles.
But now at least our small department now feel far more prepared for what the rest of Autumn term 2020 might throw at us.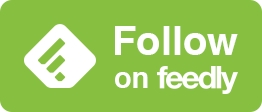 Katrina Shearman is Head of History at St James Academy, Dudley