We do hope that your new term is going swimmingly and that your return to teaching after the long-forgotten summer holidays is going well.
Welcome to the third edition of Practical Histories. We always envisaged that PH would do what it says on the tin.
That authors would look at history teaching issues and problems and come up with practical advice and tips to help the busy history teacher.
It was so enjoyable to edit this edition as it is bursting with practical ideas for you to try out in the classroom.
It is also really pleasing that we have brilliant authors from across the spectrum of the history education world ranging from an ITE trainee, practicing history teachers and subject leaders, a Learning Officer, a History ITE tutor and a Professor of History Education. We would formally like to thank them all for their excellent contributions.
We really would encourage you to remember that the content for this journal is created by YOU – and we hope that you are inspired to get involved to read more, to comment on the articles and to share your practice … and even write for us.
Who's who in this edition?
Terry Hayden, Emeritus Professor of Education at the University of East Anglia, discusses the importance of using history lessons to teach about the truth. Terry's brilliant article offers many practical tips on how you can achieve this in your own classroom.
Elena Stephens, History Teacher in West Sussex explains how she became unhappy with her approach to questioning with her pupils. Elena discusses how she dug into some research articles and used her findings to develop her questioning technique. Numerous practical tips are provided to help you too to improve your practice.
Neil Bates, Lead History Teacher at Harrow Way School explains how a local archaeological find inspired history teachers at his school to forge links with a local archaeology team. This alliance helped Neil and co to enrich their history curriculum. Here he offers us 5 reasons why school history departments should talk to archaeologists.
Martin Ryan has just completed his PGCE at the University of Sussex. Prior to this Martin lectured in Medieval History. Here he argues how the trend in focusing on text based historical scholarship in the classroom is not representative of historical scholarship today. Martin explains how he used museum curation alongside text based scholarship as a form of interpretation with his pupils. He also outlines the different activities he used with his pupils.
Emmy Quinn is Head of History at Newminster Middle School, Morpeth. Here she explains why it is important for a history curriculum to teach the whole of the UK, and not just focus on English history. Emmy offers a compelling rationale. She also provides 5 examples of how to weave these wider narratives into your curriculum.
Lou Cash, Learning Officer at Westminster Abbey explains why now is the time for you to make the most of the learning environment. Lou offers some wonderful activities that will enhance any visit to the historical environment and inspire your pupils to love the history around them.
Simon Beale is Subject Leader of History and Politics and Associate Assistant Headteacher at Vyners School in West London. Here Simon explains how he formed his rationale for his history departmental vision – and provides you with the stimulus to think about your own.
And finally, Helen Snelson (author and History PGCE Lead History tutor at the University of York and Chair of the HA Secondary Committee) talks you through her 'Where in History' – the historical event, time or era that she would have liked to witness.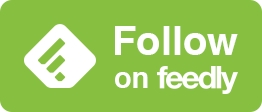 Richard McFahn and Aaron Wilkes are co-founders and editors of PracticalHistories.com. Between them, they have roughly 50 years of experience teaching History and in education publishing.