Liam Hall, Head of History and member of the senior leadership team at Summerhill School, Kingswinford, in the West Midlands, writes the first of a two-part series about the power of teacher talk. In the next edition, Liam expands on this topic further.
"It needed more differentiation", "the pace was a little slow", "the pace was a little rushed (!)", "could you have provided a stretch task for Chloe?", "you need to display key words on the board."
If you've been around the teaching block a few years – then you've probably received these generic (and frankly unhelpful) feedback comments during an observation debrief with one of your school's senior leaders.
But where does such genericism originate? Why do we rarely receive the advice that we need to improve as classroom practitioners? Why do such conversations end with the feeling that the whole process is rather… hollow?
One possible answer to this question is 'good old fashioned politeness'.
For years, senior leaders have compiled 'checklists' or 'proxies' based on their interpretation of the Ofsted framework to gauge the effectiveness of a lesson.
Of course, it is immeasurably easier to criticise teachers on a procedural level.
After all, we all know that we COULD have printed extra sheets for Chloe and designed extra activities to help 'lower attaining' students, but we also know that we teach five lessons a day and such tasks create a significantly excessive workload.
Subsequently we accept the feedback grudgingly – after all, it's much preferable than a direct/personal criticism of our habits and human interactions in the classroom!
And yet, this is perhaps what some teachers need to hear. It is the 'intangibles' that often separate the good from the great teachers.
A colleague recently remarked that when you meet a former student in the street, they rarely say: "your marking was fantastic – our books were marked every 4 weeks!"
More likely is that they remember YOU: they remember how excited you made them feel about your subject, they remember how supportive you were when a mock exam went wrong; they recall how you gave up your time to run extra revision sessions which helped them get the grade they wanted.
The personality, enthusiasm and knowledge possessed by the teacher in accordance with the 'feel and atmosphere' of the classroom environment is, in this writer's view, one important way in which the effectiveness of the teacher can be measured.
We need to summon the courage and professional integrity to critique the behaviour of a teacher in the classroom more meaningfully – if the result is a more enthused and motivated cohort of students, then aren't we all happy in the end?
Swimming Against the Tide
Of course, placing teacher interaction at the centre of events is nothing new.
The Rosenshine Principles state that: "the more effective teachers spend more time presenting new material and guiding student practice than did the less effective teachers".
It continues: "…the less effective teachers gave much shorter presentations and explanations, and then just passed out worksheets…".
Thus, it is recognised that carefully crafting and tailoring explanations is an absolute fundamental component to effective learning.
In fact, Rosenshine's handle 'Direct Instruction' has now become THE modern synonym for what many of us still know, as "good old-fashioned teacher talk".
Andy Tharby has taken this one step further in his book, How to explain absolutely anything to absolutely anyone ; Tharby explores the character of the teacher by linking it to the Ancient Greek notion of Ethos, Logos and Pathos.
Tharby realises that students will not just sit and listen to any old Tom, Dick or Harry.
We therefore need to mould our credibility: Ethos is basically how we operate in the classroom – are we respectful?
Do we have high expectations? Are we fair? Logos refers to the reason and logic surrounding our subject; why should students study our subject and how can we help them succeed?
Finally Pathos seems to relate to the relationships we form in the classroom through the various emotions we illicit– can we create a positive learning environment?
It is worth noting here that it is not about becoming the student's best friend! Hattie summarises the notion by stating: "if a teacher is not perceived as credible – then the students will just turn off".
Direct Instruction
The notion that 'direct instruction' is at the epicentre of a successful classroom was acknowledged and built upon by Ben Newmark when he mused that: "direct instruction will not improve outcomes if it's done badly – and if teachers are left to work it out with no support…".
He then goes on to provide a list of principles to for effective instruction including expecting perfect behaviour, using the board carefully as a visual aid and placing subject knowledge at the heart of any explanation.
This wealth of modern wisdom comes somewhat as a relief to me, considering my own formative years as a teacher. My first Headteacher once remarked that a "good teacher can teach anything".
I worked at a school that tried to limit direct instruction (teacher talk) to a maximum of ten minutes per class.
Texts like Paul Ginnis' Teacher Toolkit were promoted whereby teachers were to substitute their input for 'discovery learning tasks' such as marketplaces, 'jigsawing' and various forms of 'explaining it back' tasks.
However, it is curious that education perpetuates the same old cycles of conventional thinking. As far back as 1991, Sam Wineburg published Models of Wisdom in the Teaching of History.
In his second case study of (the 'visible teacher') Wineburg remarks upon the "energy in the room" and that the teacher in question, Mr Price is "…pure energy, laughing pacing, bantering with students…is a master performer".
This could easily have been written in 2019 had it not stressed the theatrical and intrapersonal elements of teaching that seem somewhat unfashionable nowadays.
But isn't this closer to what we want? After all, whilst none of us would contend that teaching's ultimate goal isn't effective' 'learning' – would we also not agree that the mission is to get students excited along the way and make them curious.
This does not have to be role plays and re-enactments, writing on tables or making finger puppets, although in the right context all of these are valid and effective activities.
It can be the teacher's ability to tell a story, to explain something using an analogy, to use simulation (when appropriate) and to just sound darn excited about the thing they chose to do for a living!
Teacher talk is at the very heart of what we do. It is often what separates the most effective teachers from the pack – and yet schools put so little CPD into it.
Some of the possible reasons behind this have been explored in the opening to this article but let us explore a little further.
I am often alarmed by how many of today's 'Twitterati' rarely refer to the students they teach when advocating certain teaching dogma.
Knowledge organisers, booklets, visualizers etc. are now advocated and reinforced amongst certain circles with a steely certainty.
There has been some wonderful rationales behind this; but of course, as Dylan William reminded us in 2016 "everything works somewhere and nothing works everywhere."
The Peril of the Visualiser and Booklet
The question is: will students be excited by History if EVERY lesson revolves around staring at a teacher's notes on a visualizer?
Will they be drawn to ask questions if they are only following some guided reading and highlighting key parts?
Will they go home and tell their parents about what they have learned today as they filled in a booklet (not a worksheet of course because they were universally bashed a decade ago!)?
Often, schools deploying this interpretation of History teaching couple it up with a stringent behaviour policy – there is nothing wrong with this in the slightest but the fact that the two have to go hand in hand suggests it is merely ONE WAY of teaching.
A way that, indeed, adheres to the somewhat prosaic teachings of Rosenshine but perhaps falls short of the 'electricity in the air' approach advocating by Wineburg all those years ago in 1991.
Indeed, it is a way that, for many History teachers who work in schools with students who have reading difficulties, emotional difficulties (or just plain don't want to be there) isn't entirely pragmatic.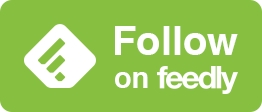 Liam Hall is Head of History and a member of the senior leadership team at a large
comprehensive school in the West Midlands