What is it like to start your teaching career at the same time as a global pandemic hits? James Beaver, reflects on his first half term as a History Newly Qualified Teacher (NQT) at Sackville School in East Grinstead.
Starting at a new workplace, let alone a new school, is always a challenging prospect. Although I was expecting this year to be a demanding one, qualifying as an NQT during the infamous 'year of Covid-19' has challenged me in ways that I could not have prepared for.
It is fair to say that my NQT year looks nothing like that of my predecessors; learning on the job has taken on a whole new meaning for this year's graduates, myself included.
However, this is not to say that my NQT year thus far has been without reward; building relationships with students, establishing myself within the classroom and managing my resources have all been challenges I have taken on with successful outcomes.
In this article, I talk through my first term as a History Teacher and share my experiences as an NQT in these unprecedented times.
Having been able to secure a permanent job during the Covid-19 pandemic, I consider myself somewhat luckier than most.
There were a few on my course who didn't secure jobs for this year, and of those who did, their situation is often less than ideal. Some were  required to teach a different subject or to travel further to their job than they would have otherwise opted to.
I also feel fortunate in that my transition from my training year to my NQT year has been more manageable than most
A whole new level of preparation
The biggest Covid-19 related challenge I have found thus far is simply operating within the logistics of a socially distanced place of work.
At my school, as with many others, we operate in year group bubbles, meaning that each year group has a designated part of the school in which to operate.
With students often placed in one classroom for the majority of the day, the bustling nature of the school corridor has taken on new recruits – the teachers themselves, laden up with folders, worksheets and text books, now all try to make it to their next lesson on time. Oh how times have changed!
Although having to lug all my resources around the school is not an alien concept to me, the bubble system adds another layer to the rigmarole.
At times, I feel I resemble the nature of a carthorse rather than a practitioner. In light of these Covid-19 related restrictions, being well-prepared for the week ahead is something of a necessity.
I have become accustomed to printing all of my paper resources a week in advance, setting aside an hour each week to stand by a printer and utilise the guillotine.
Although more necessary due to the current climate, taking this time to prepare my resources early has allowed me to focus more on my teaching and prevent the dreaded unpreparedness of the first few weeks of term.
The change in school layout has also meant that the dream of having my own classroom as an NQT has been unceremoniously shattered; designing displays, showing off students' work and having my personal historical memorabilia in pride of place are all experiences I still have to look forward to.
It is certainly a different feel teaching in a room that is not your own. As it was before, you were welcoming the students into your space. Your classroom is a space for learning about the past. Now I feel that I am having to re-establish the purpose of each classroom on every visit.
Expecting the Unexpected
Although I'm sure that this comes as second nature to any seasoned practitioner, but I have genuinely been surprised with some of the scenarios that I have encountered so far this year.
Having to deal with malfunctioning projectors, uncooperative computers and misplaced books and folders has been commonplace this term.
I have had to master teaching History in both Science and Technology rooms, and even the occasional Drama studio. The latter produces a rather surreal experience of performing your lessons on the Battle of Stamford Bridge to an attending crowd, rather than teaching the group of Year 7s that sit before you.
The classroom change-ups have also not been helped by the fact that some of my teaching rooms are also used as lunch rooms – the continual smell of stale sandwiches and squashed fruit is something I didn't expect to feature so prominently in my lessons on the defeat of the Spanish Armada.
For me, there hasn't been one magic solution to all of these issues – mainly I have come to expect the unexpected in each classroom I enter!
I have found that arriving early to every lesson gives me time to fix these technical issues without eating into my time teaching and creating an engaging starter activity can really help to settle the class, whatever environment I may be teaching in.
On a more serious note though, to say that I feel that I have conquered the challenge of making each room a History classroom would be wishful thinking – like many other Teachers in my school, I still often struggle to adapt to this part of job.
Covid-19 procedures have also resulted in a compacted school day that finishes at 2:30pm. Although this early finish at first sounds ideal, what with tutor time, breaktime and lunchtime surrendering their cherished minutes, there is very little time to come up for air before home time.
With morning tutor time now reduced to fifteen minutes, I have found it somewhat difficult to build relationships with my Year 9 tutees.
Coming into replace another teacher and taking on their roles and responsibilities can often be a difficult transition for students, but the Covid-19 limitations has meant that this process of familiarity has been a bit slower than I anticipated.
Albeit with the caveat that I quickly came to know those students who had worked their way onto a behaviour report within the first few weeks of my tenure!
Having said this, I found it very rewarding for both myself in building relationships with my tutees and the students have some consistency in the mornings to come in and implement a structure to morning tutors times including learning about life, class reading and Friday fun-day.
Another tactic I have deployed is to try arrived at my tutor room before it starts to fill up, so I have time to chat with some of the students.
Whether it's asking about how Forest School is going or discussing the latest coronavirus restrictions and their impact on the students, it all helps to cement a strong relationship with the students.
Keep it simple and make it engaging
Another challenge I have faced is one that most NQTs would encounter when starting their career and that is establishing expectations of students within your classroom.
Having been fortunate in both of my placements to have experienced and supportive mentors, I learnt from them that setting clear expectations for student behaviour can make for a classroom that is enjoyable for both students and teacher.
This year however, it has been very different – particularly with the students having such a long break away from their own classroom experiences.
For me, whilst I have enjoyed being able to take classes over from the very start of the academic year, my success in establishing classroom expectations has been a bit of a mixed bag, largely because students are genuinely tired; having a six month break away from structured education has drained the energy of many of them.
With attention spans and enthusiasm for lessons dwindling within the first few weeks of term, I found that the most successful method of keeping high expectations in the classroom was to keep it very simple.
Harking back to a lecture by behaviour guru Sue Cowley, I have found her advice to have "one voice in the room" really helpful . Making sure that one voice is the focus of attention in classroom – whether it is me or one of my students talking – has been a simple tactic that I have employed with success.
Along with keeping expectations simple, creating exciting and engaging enquiries is something that I used during my training year and have found the approach just as successful as an NQT.
Teaching an enquiry-led curriculum, I believe has really helped to keep student focus within my lessons.
Whether it is using Initial Stimulus Material or provocative questions, students respond well when they are interested in the subject of the lesson.
It makes those students feel like they are contributing to the historical debate when they are assessing a historian's view on the causes of the First World War or whether John really was a bad King.
Enquiry questions have without a doubt been a welcome tool when maintaining expectations throughout my lessons.
Ultimately this year has been and will be like no other (fingers crossed!). I feel that I have learnt more in the last few months than I ever thought possible as an NQT.
If I were to suggest three main points to take away from my experience it would be as follows: Firstly, plan ahead, allow yourself time to get things in order – it's worth staying for thirty more minutes if it helps you in the long run.
Secondly, spend the time to get to get to know your students, this is now more important than ever. And finally, keep it simple and engaging, students react best when they know what to do and what is expected of them.
Oh, and maybe one more if I may, make sure you have some down time too!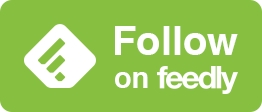 James is a newly qualified teacher at Sackville School in East Grinstead.